1. Old Navy Sleeveless Ponte Knit Dresses
I feel like Old Navy is SO hit or miss...sometimes the quality is crap, the sizing is crazy inconsistent, and it's annoyingly overpriced unless they're running a 40% off sale....but sometimes there are great finds to be had on the cheap!
I also love that Old Navy/Gap/Banana Republic allows you to combine your shopping cart among all 3 stores and shipping is free both ways over $50! Don't know your size? Order both! It's easy to print out a return label, slap it on the package, and drop it in the mail for a no-cost return (I hate when companies charge you return shipping out of your refund! Old Navy doesn't do that!!)
I now own this dress in both the blue stripe and the solid black. I scored them when Old Navy was running a $15 sale and they are worth every penny! The fabric is thicker than jersey and has some structure due to the darts on the skirt. I think it is a cute wear-anywhere dress that can be dressed up with heels or dressed down with wedges or flip flops. I normally wear an XS at Old Navy, but I preferred the slightly looser fit and longer length of a S on myself.
2. Old Navy Tube Maxi Dresses
As a tall girl (I'm 5'10"), I went years without being able to find a maxi dress that was long enough. Finally, Old Navy started making maxi dresses in a tall length (although bummer that they're only available online). I love their tube dresses! They are as comfortable as wearing pajamas and a great staple for the summer (and bonus, easy to nurse in!) They are a slinky rayon/spandex fabric - not cotton like many maxi dresses - which means that I'm not as worried about the color fading or the length shrinking like many maxi dresses do. I have both the blue print shown above and the solid black.
3. Target Gabriela Braided Sandals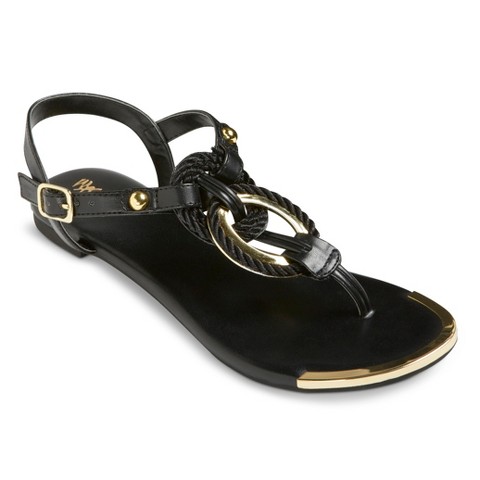 Woohoo! My favorite Target sandals from last summer are back, and this year they're available in black (in addition to gold and silver). I bought the gold ones last summer and wore the heck out of them, so I HAD to buy the black ones this year! (And I'm seriously contemplating buying another pair of the gold just in case something happens to my current pair). They are comfortable, cute, and inexpensive!
4. Decoware Lavender Candle
I swear I can't step foot in HomeGoods without leaving with a new candle. I picked up this one this week and am in love! I love lavender because it reminds me of our wedding (our guests tossed dried lavender when we left the reception), but it's hard to find a good lavender candle that doesn't smell too fake. This one is great! I found it on Amazon but it's way more expensive (I paid $8 at HomeGoods)...I haven't bought this brand before but I'll have to pay attention for other scents on future HomeGoods candle impulse buys ;)
5. This Cover-up
It hasn't come in the mail yet but I am super excited about this monogrammed cover-up! Because MONOGRAMMED! Do you follow Flaunt Boutique (@flauntboutiquetx) on Instagram? They post cute clothes and accessories on Instagram which you can order by commenting "sold" with your email address and size. This was a dangerous discovery because that is way too convenient. They email you an invoice which you can pay with PayPal. I can't wait for it to get here - I'm excited to wear it on our Mexico trip in August!!