I missed Friday Favorites last week because I was busy spending my birthday sick with the worst. stomach. bug. ever (thanks, daycare germs). I spent the entire weekend barely getting out of bed and didn't eat anything until Monday. Not the best birthday...so I announced that last weekend did NOT count as my birthday (after all, what good is a birthday without cake or wine?!), and have declared this weekend "birthday do-over weekend". Yay!
I'm linking up with
Momfessionals
,
Grace and Love
, and
A Little Bit of Everything
to share my Friday favorites!
1. Free Stuff on Your Birthday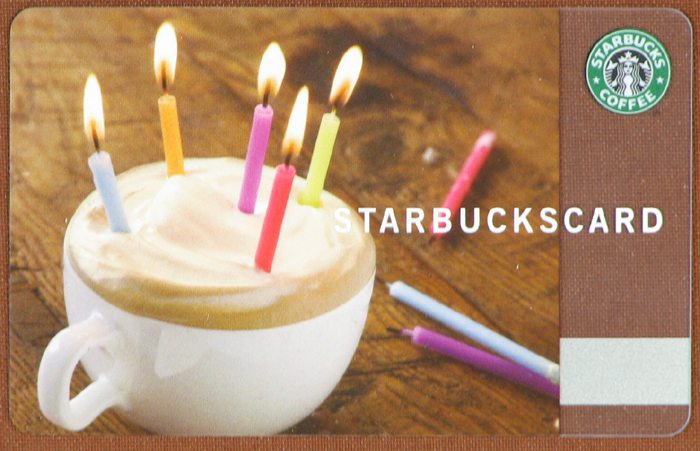 Anyone who knows me knows that I love free stuff anytime, but I ESPECIALLY love free stuff on my birthday. I'm not one of those crazy people who drives all over town cashing in on birthday freebies at every place in town, but there are a couple that I always make sure to use (quality over quantity)! One is my free Starbucks drink (for having a registered Starbucks gift card), and my other favorite is a free large pizza at Grimaldi's (for signing up on their email list) - cheap date night! I know there are other birthday freebies out there -- am I missing anything good??
2. Grimaldi's Butterscotch Toffee Cheesecake
Speaking of Grimaldi's....I love their Butterscotch Toffee Cheesecake. I don't normally order dessert when we go out to eat (unless it's a special occasion or something), but I always order a slice of this cheesecake when it's in season (in the fall - so basically, when I'm there to get my free birthday pizza!) It is SO good. I always order it to go and then enjoy it over the next several days :)
3. Flannel Pajamas
Now that it's finally cold in Dallas (we skipped fall entirely and went straight for winter), I'm loving my flannel pajamas at night! My favorites are the
Dreamer Flannel Pajamas from Victoria's Secret
; I love the boyfriend-style button-up top and the soft, warm flannel. They always come in such cute prints, and I love that they sell tall/long length pajamas online (PJs never come in sizes for tall girls!!) These make a great Christmas gift if you've already started shopping!
4. These earrings
I got
these earrings from Nordstrom
in the mail last week and have already worn them several times - I love the color, which is somewhere in between mint and turquoise. They are virtually identical to my Kate Spade studs, except for the part where these only cost $8 instead of $38 like the Kate Spade ones. Score! Another good Christmas gift item to stock up on for the girls on your list!