I'm linking up with Momfessionals to share What's On...Your Feet.
As my husband can attest, I love me some shoes. Unlike normal people, who might drown their sad or stressy emotions in ice cream or booze (although those are fun options too), I tend to turn to shoes for a pick-me-up. No lie. After taking the REG (tax) portion of the CPA exam and leaving, crying and thinking I definitely failed it (I passed...but whatever), Blair drove me straight to the mall where I bought a pair of cream linen peep-toe pumps. Although I hardly ever wear them anymore (that was almost 8 years ago), they're still in my closet because I still remember how they helped me forget my CPA exam woes (ha). Fast forward 3 years, I was working at PwC, working way too many hours, traveling almost 100% of the time, and generally hating everything about my job. After a particularly bad week, Blair told me I could buy as many pairs of shoes as it took to make me happy. 4 pairs of shoes later that week, Blair had to put a stop to the shoe buying. :)
Luckily, after the CPA exam and leaving my job at PwC, I have had hardly any sad or stressful times that required emotional shoe purposes, so now my shoe purchases are limited to things I want (ahem, need).
I've found a few go-to brands that I know will always fit my feet - Nine West, Enzo Angiolini, Michael Kors. I love the convenience of being able to order shoes in these brands online and not worrying about whether they'll fit. I've also upgraded to slightly nicer brands over the past few years; I've found that quality shoes are both more comfortable and more durable than the shoes I used to buy at places like DSW. This matters more to me in flats, boots, and pumps than it does for, say, sandals, which I still buy at Target every summer. The same applies for real leather as opposed to man-made materials - especially in boots; leather boots are more expensive but last so much longer than faux leather boots, which look like crap by the end of one season.
Here are some of my current shoe favorites:

I love that these shoes match everything - I wear them in the spring and summer with shorts and dresses, and into the fall with crops and skinny jeans.
I had a hard time finding a leopard print that I liked, and found that I prefer calf-hair leopard shoes to printed fabric. Although I was hesitant at first, I've come to think of leopard as a neutral that can be paired with anything, including other prints like plaid or stripes. Mine are from several seasons ago, but the pair pictured above are this season's version of the ones I have.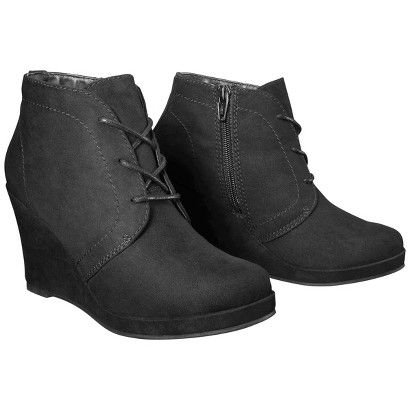 These go against my "buy quality shoes" philosophy, but I make an exception for trends that I'm not 100% sure about yet. I bought these as my entry-level foray into the bootie trend to see if I like it; if I do, I may invest in a nicer pair later this season or next year if they're still in style. But, for being less than $30, these are surprisingly comfortable and cute.
Michael Kors makes my favorite pumps for work. They are definitely more expensive than my go-to Nine West pumps, but they last longer and are more comfortable to walk in. I wear these black patent pumps constantly and, although I've owned them for about 3 years, still look brand new.
I just bought these this year during the Nordstrom Anniversary Sale and love them! My first pair of leopard pumps. I'm excited to wear them to work with dresses, pencil skirts, slim-fit black pants, and skinny jeans. The color I have (pictured above) appears to be sold out, but there is a gray leopard print still in stock.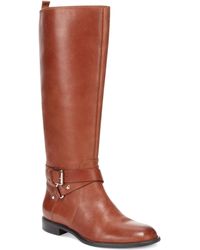 In my mind, these are the boot version of the nude patent flats above - I wear them with anything and everything. I love the cognac color because I can wear it with either black or brown. These are my most-worn boots in the fall and winter! Mine are from last season, but the pair pictured above are this season's version of the ones I have.